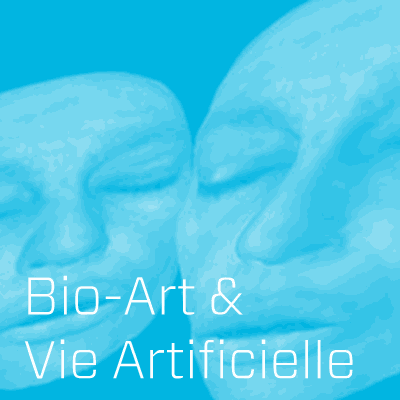 Leonardo da Vinci was renowned for his forward-thinking. Were he alive today, he would no doubt be eager to explore new artistic forms of expression using cutting-edge technology. Since the appearance of the first digital images in the 1950s, technology has developed at such a rapid pace that artists are constantly discovering new, previously unknown means of expression, without falling into the trap of using technology simply for technology's sake.
This new freedom of expression is reflected in works from all areas of contemporary art, from painting to sculpture, video to music and lives shows to virtual reality. This has also opened up previously uncharted paths, by penetrating the scientific realms: from biology to artificial life.
So that these new age pioneers in the field of art may find their audience, the Maison Européenne de la Photographie will once again be transformed into an observation laboratory for the benefit of new artistic trends and welcome the 3rd International Festival of @rt Outsiders, created by Henry Chapier and Jean-Luc Soret, into its locale.
This event will also be connected to the www.art-outsiders.com Internet site.
This year, the majority of the installations on display will be dedicated to distinguished " bio-art " artists such as Eduardo Kac, Christa Sommerer, Laurent Mignonneau, Chu- Yin Chen and Daniel Mange who have each recreated – in his/her own specific manner - micro universes or virtual ecosystems to show how a computer is able to simulate the complex nature of the living world, in a fashion that is both entertaining and poetic.
Moreover, body and image continue to play a highly important role in this exposition: i.e.: Christophe Luxereau, who has replaced the Fountain of Youth myth for that of the robotic body, Magali Desbazeille and Siegfried Canto who portray intimate thoughts through corporal expression, or Miguel Almiron and Servovalve who have developed their artistic representation based on revealed or differed images.